The Ultimate Golf Experience
The Black Bull offers golfers 2 distinct and unique golf courses – an 18-Hole Championship Course and a 9-Hole Executive Course. Since opening in 1971, the Black Bull has continuously tried to create a golf experience that not only meets golfers' expectations but surpasses them resulting in the ultimate golf experience. This has resulted in the Black Bull earning a reputation as one of Alberta's most rewarding, challenging, and impressive golf courses being played today. The sheer scenic beauty alone, along with golfers' quests to "Tame the Bull" keeps players coming back and astounds all golfers who grace our fairways.
Please visit us today and allow us to demonstrate why the Black Bull Golf Resort should be your destination of choice.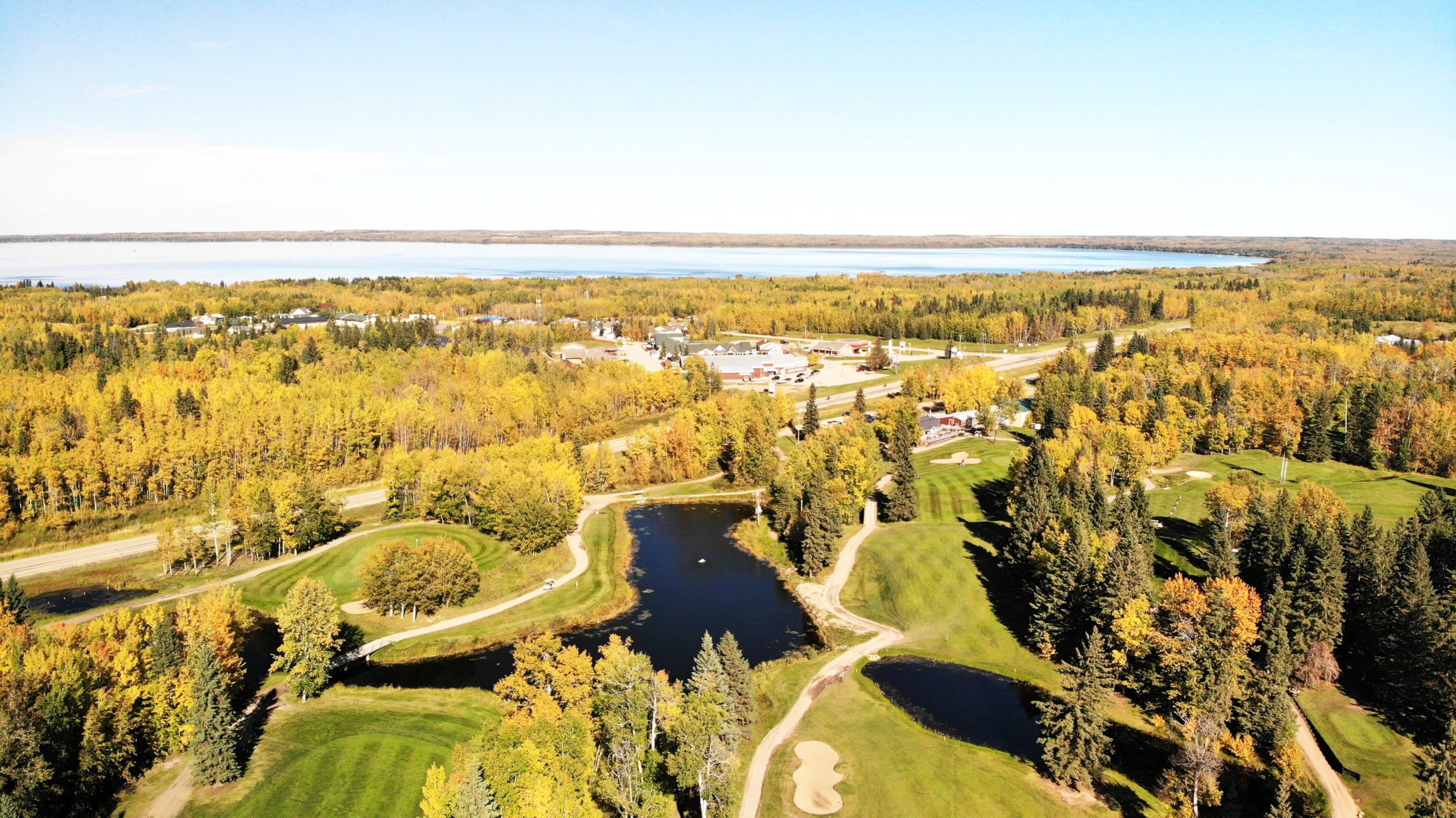 The 18-Hole Championship Course at Black Bull is one of risk versus reward. It is a true test of a golfer's skill, stamina, and strategic ability and is often referred to as one of Alberta's finest and most challenging courses. This reputation is surpassed only by the course's emerald green hues, densely tree lined fairways, and consistently superb green conditions. After finishing all eighteen holes, golfers are hard pressed to come up with just one signature hole and more often than not amazed with the picturesque beauty of the course rather than the score they shot.
Holes: 18 | Par: 73 | Rating: 75.3 | Slope: 142 | Yardage (from the back tees): 7,342