Due to the COVID-19 pandemic there may be changes or disruptions to the current leagues & league events scheduled. Please call the clubhouse at 780-586-2254 to confirm.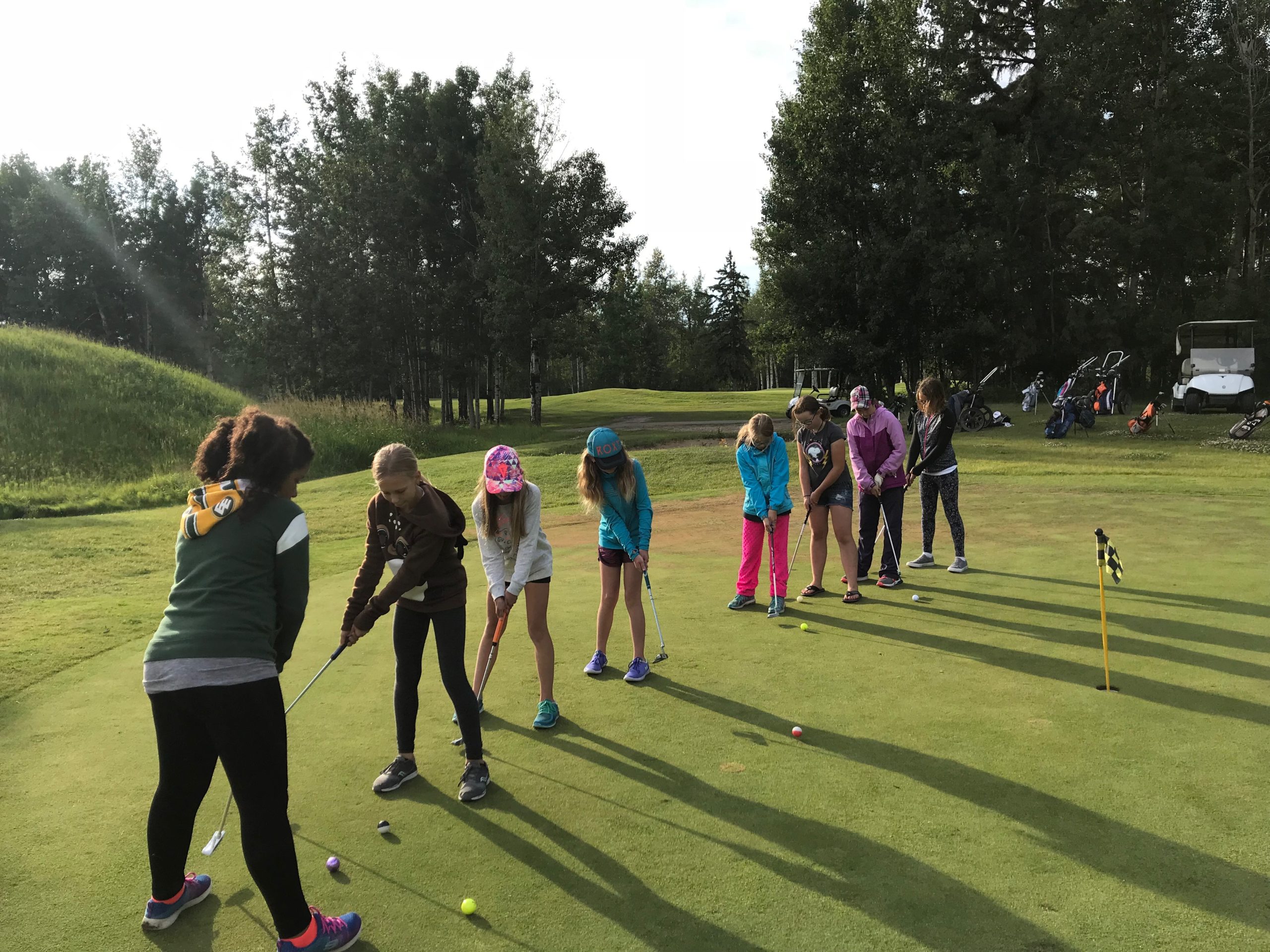 Growing the fabulous game of golf has always been important to the Black Bull. We have one of the longest standing and most reputable junior golf programs in the province. The Black Bull is proud to offer 2 great options for junior golfers to participate in:
JUNIOR GOLF NIGHT – Runs for 6 weeks every Tuesday starting on the first Tuesday in July and concludes with a wind-up that kids will talk about all summer. The program runs from 6:00 PM to 8:30 PM with registration starting at 5:30 PM. The cost is $10/week or $50 for the season. Students will be grouped according to age and the younger students (8 to 11 year olds) will be in separate groups of boys and girls. The program includes a golf lesson, time to play a few holes of golf, snacks, and prizes. All participants must bring their own clubs.
JUNIOR GOLF CAMPS – Each camp runs for 5 days, Monday to Friday from 10:30 AM to 12:00 PM daily. Camps run during the month of July and there are 4 camps to choose from. The cost for the camp is $100 and is open to all kids aged 8 and older. All participants must bring their own clubs.
For more information or to register your child for any of the Junior Golf Camps, please contact us at [email protected].